bon journee! we're officially settled in to le meurice in paris. our social media gathering is in full spring and the  hashtage is #EmbraceParis. the trip is already moving a the speed of light and although i had big plans to blog, tweet, fb, instagram etc. in real time, it's proving next to impossible! we have 5 minutes before heading out for a picnic in the tuilleries garden and i'm here as opposed to getting ready to leave for the day! but i do have for brush these dents so will just quickly bid adieu and share a couple photos of the gorgeous suite! our hosts, carina and norma have set up the most incredible trip but as hard as we try it's almost impossible to post and i apologize for overpromising to share.  needless to say there has been a lot of laughter and great times. the women here are sensational and as i sit next to a different one at each meal or event i marvel at the power, beauty and commraderie in the room.
ok well i better go. i lifted the following from carina's blog so that you can meet them all. i'll try to tweet fromt the road today…
Empower * Brainstorm * Collaborate * Engage * Social Media
Bringing creative international women together for an experience full of positive energy, there will be much collaborating, sharing and brainstorming on all things related to the wonderful and crazy world of social media. EMBRACE is about empowering each other through positive peer support. Whilst initially Embrace was to be hosted by the city's most beautiful hotel (the Hotel Plaza Athénée), a small change has taken place and events have now been moved to their sister hotel, the exquisite Le Meurice, another of the charming properties in the Dorchester collection.
Generating a Paris inspired frisson throughout social media platforms such as : Twitter, Facebook, Instagram, Google+, along with individual websites, you can follow the hashtag #EmbraceParis to see what the ladies are up to, and where they'll be.
Of course, none of it would be possible if it weren't for the incredible support of some truly amazing companies. You can click on over and follow them online here:
The Dorchester Group:
Website: dorchestercollection.com
Twitter: twitter.com/DC_LuxuryHotels
Instagram: instagram.com/dorchestercollection
Le Meurice

Website: dorchestercollection.com/en/paris/le-meurice
Facebook: facebook.com/HotelLeMeurice
Twitter: twitter.com/LeMeurice
Instagram: instagram.com/lemeuriceparis
Hotel Plaza Athénée

Website: dorchestercollection.com/en/paris/hotel-plaza-athenee
Facebook: facebook.com/HotelPlazaAthenee
Twitter: twitter.com/Plaza_Athenee
The House of Moynat

Website: moynat.com
Facebook: facebook.com/MOYNAT?fref=ts
Twitter: twitter.com/MoynatParis
Instagram: instagram.com/moynat_paris
Marie-France Pochna of Paris Unlimited

Website: www.paris-unlimited.com
Facebook: facebook.com/PARISUnlimitedOfficial
Twitter: twitter.com/parisunlimited
Chateau Vaux le Vicomte:

Website: vaux-le-vicomte.com
Facebook: facebook.com/chateauvlv
Twitter: twitter.com/ChateauVLV
The Dailey Method Paris:

Website: thedaileymethod.fr
Facebook: facebook.com/TheDaileyMethodParis
Twitter: twitter.com/DaileyParis
Instagram: instagram.com/tdmparis
Twiztour:
Website: twiztour.com
Facebook: facebook.com/twiztour
Twitter: twitter.com/Twiztour
Instagram: instagram.com/twiztour
Neal Brothers

Website: nealbrothersfoods.com
Facebook: facebook.com/NealBrothersFoods
Twitter: twitter.com/nealbrothers
Instagram: instagram.com/nealbrothers
and of course the fabulous ladies who will be Embracing Paris – you can read more about them on Norma's post 'Calling all social media ladies'
Norma Thiessen – co-host

facebook.com/mybeautifulparis
twitter.com/MyBeautifulPari
mybeautifulparis.com
instagram.com/mybeautifulpari
Lisa Ferguson – Strengths Trainer
strengthsmentor.com
facebook.com/StrengthsMentor
twitter.com/StrengthsMentor
Lynne Knowlton
facebook.com/DesignTheLifeYouWantToLive
twitter.com/lynneknowlton
lynneknowlton.com/
instagram.com/lynneknowlton
Jennifer Brouwer
jenniferbrouwerdesign.com
facebook.com/jenniferbrouwerdesign
twitter.com/jennbrouwer
instagram.com/jenniferbrouwerdesign
Mary Kay Bosshart
facebook.com/OutAndAboutInParis
twitter.com/OutAboutInParis
outandaboutinparis.com
Ann Garvin
anngarvin.net
facebook.com/AnnWertzGarvin
twitter.com/AnnGarvin
Brooke Crowle
elementsilove.com
facebook.com/pages/Elements-i-love/113000625498597
twitter.com/elementsilove
instagram.com/elements_i_love
Andrea Claire
aclairebeauty.com
twitter.com/@GlobalBeauteh
facebook.com/pages/Andrea-Claire-celebrity-hair-makeup-artisthost/117705241587123
instagram.com/aclairebeauty
Claudia Strasser
facebook.com/theparisapartment1
instagram.com/theparisapartment
Be sure to jump in and come to Paris with us across social media – we'd love to hear from you.
bonjour and happy saturday! i'm broadcasting from the gate at the airport about board the first leg of my journey traveling off the continent. but first, a layover in newark, nj! and only then to the other side of the world…where they keep our beloved paree!
not sure if you remember my post about the trip and the story behind but here are the cliff notes. about 10 women are coming together for a sort of brainstorming/collaborating/empowering/social media conference/meetup. it's the brainchild of Norma Thiessen who was eager to put it together after coming back from a retreat with a group of women in the countryside. (she went kicking and screaming but came back inspired to set something like it up in paris).  i still don't know how she did it all but she has put together the most incredible itinerary! you can read her story here: mybeautifulparis.com/blog
norma collaborated with the inimitible carina okula and says on her blog: 'Carina Okula, who is my dear friend and resides in Paris, became the obvious choice for a co-host. Together we created Embrace Paris: Empower * Brainstorm * Collaborate * Engage. We needed a theme, so we chose a common interest—the ever changing and crazy world of social media.'
and there you have it! i'd like to introduce our two hostesses and hope you'll come along for the ride. so without further ado, please meet Norma Thiessen, My Beautiful Paris (the photo above and 4 below are hers)
(see more at ink361)
Carina Okula i'm really looking forward to meeting carina in person and spending time together. we have been talking about setting her delicious photos up in the paris apartment's web boutique and now we'll have the chance to sit together and do just that. as norma describes her: 'Carina is a Paris-based Photographer. Carina is my beloved Australian, and her photos melt my heart every time. She has a special and unique way of capturing the mood and the atmosphere.' i couldn't agree more!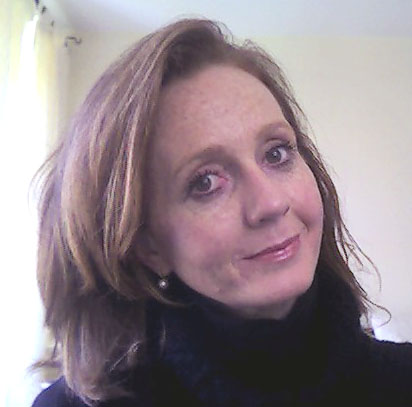 The Parisian Ambience section on her website is gorgeous and you can see more here: instagram.com/carinaokula
et alors, we're about to board so if there's a layover in nj i'll start to write about the others attending and profile the ladies. i'll be sharing their tips on everything from photography to twitter so if you're interested, stay tuned! i know these blog posts go directly into a lot of your inboxes so if you have to unsubscribe i understand. just don't want to bombard you without telling you first but also don't want to have to hold back, you know? ok, whew, glad that's been said. and now, here's a sampling of what's in store:
they're calling my group to board so for now, a tout alors et bon weekend!
allo chers amis! i hope your summer's in full swing and has had all the magic that only balmy breezes,  starry skies and BFFs can bring. there've been slow but steady changes over here in every way. i've been keeping a pretty low profile while i figure out the details of my next stage in life, love and business. what i'm learning is that you can't figure those things out, just have to jump in and let the road take you!
pinterest.com/pin/38702878020711167
till that happens, i've been shutting off. offline, off roading…off my beaten path. taking time to freeflow and change perspective.  i've been wrapped up in my world, comfortable with the status quo and sure that what i thought was reality. now i want to look into that reality and really notice the thoughts, repeated daily actions and things i say to myself and others.
pinterest.com/pin/38702878021708718
this time of introspection has led me to look at life with a fresh perspective, sort of in a philanthropic way. one of the things i'm considering is a mission statement for both my business and me personally. what do i want to accomplish in either of those aspects and where do i want to go?
pinterest.com/pin/38702878021252515
in a world with no off button, i think i shorted out. in order to think straight it was a good time to take it all down a notch. even blogging was a distraction and in order to see clearly it helps to have some silence to think.
weheartit.com/entry/48786012/via/fashioncoolture
maybe the end of a 10 year relationship and also being a little under the weather for the first time in years was my wakeup call, but i think i'm coming out of a slump and and seeing signs of a groove coming back.
flickr.com/photos/anto13/3461674167/in/set-72157612833475705t
this new-found introspection has led to changes in everything from diet to sleep habits, relationships, conversation and philosophies. it's been good to see the changes in action and the results they produce. i'm writing in a morning journal, chilling hard, reading and generally turning my world over and inspecting it. shaping it into what i want instead of it shaping me.
pinterest.com/pin/38702878020656776
it's been a while since i've traveled and maybe that's part of the trouble. i do love my life and where i live.  in an age that's precarious to say the least, it's been easy to stay in my comfort zone and not venture too far out. but traveling is what i love to do and somehow got moved to the back burner. and just as fate would have it, right as i'm coming out of this social hibernation i've been invited to a social media conference in paris,  and am leaving on saturday. how could i say no? change is the new me. i'll tell you all about it in real time.
for now i'll enjoy the calm before the storm. sending love and  sweet summery dreams your way!